How often should I clean inside my laptop? As a girl I have to say that I'm not very knowledgeable about the hardware of a computer so I never take it apart, ever lol.
I felt like I have been taking care of it quite well monitoring the temperature keeping it defragged and clean of viruses, but what I have been failing to do is clean out inside my laptop.
Over the years the internal temperature has been climbing and been getting excessively hot. I personally have it on 24/7 (I know~ I just don't like shutting computers off! >.>;) with a pretty sick cooling fan underneath it and it has been staying cool over the years (around 5-6). Yesterday was the first time I've ever had it overheat and shut off while I was using it on my lap. So I decided it was time to open it up and see how much dust was inside.
I followed this guide on
irisvista.com
and got to this step and found the space between the vents (or heat sink? idk, so confused) and the fan was filled with dust/dirt/hair.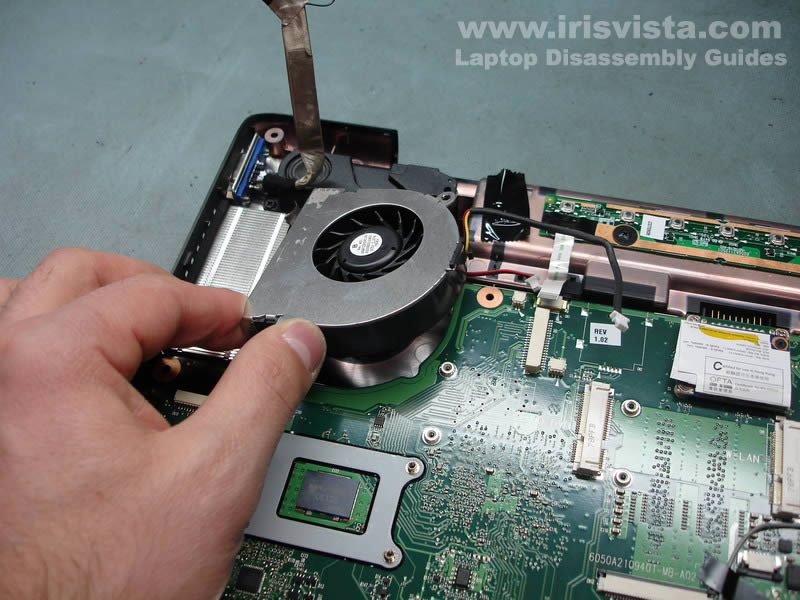 As much as I was surprised I really shouldn't have been since I never have cleaned it out~
The temperature is now a good 10-15 degrees lower (sitting at around 90-95 F for the hard drive) while on my cooling fan. That's great and all but I would like to know how often I should be doing these steps of taking apart and cleaning out the inside of my laptop.
Thanks for any advice <3!